My Google Pixel says "Couldn't activate service" (Error Code 10014)
If you're using an unlocked, eSIM-compatible Google Pixel phone, you still might experience the following error message: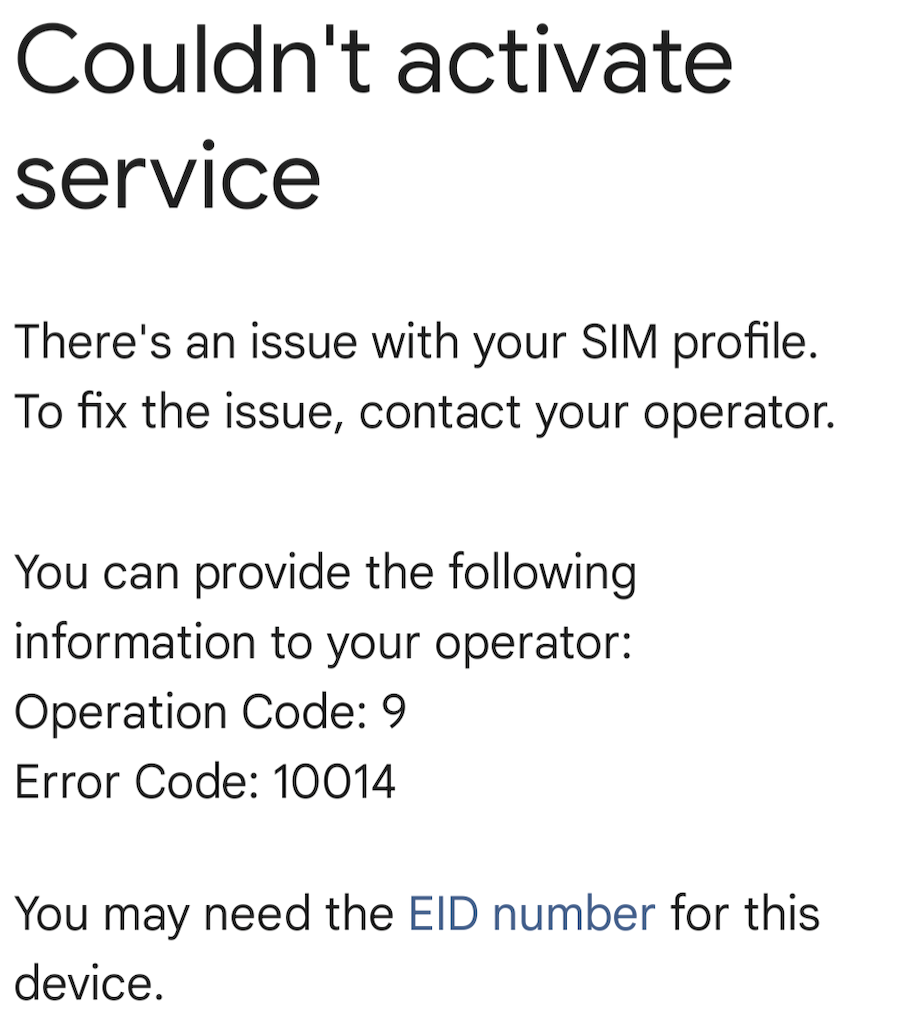 Couldn't activate service
There's an issue with your eSIM profile. To fix the issue, contact your operator.
You can provide the following information to your operator:
Operation Code: 9 | Error Code: 10014
***
If you're experiencing this error while trying to install or activate an eSIM data package on your Google Pixel device, it's likely because you already have an older eSIM installed.
Google Pixel phones can use two SIMs: one physical SIM card, and one eSIM (virtual SIM card).
So if you already have eSIM installed, that means you can't install/activate another eSIM until you have removed the eSIM you're no longer using.
And while your Pixel may provide the option to simply "turn off" the old eSIM, if you're experiencing the error message above, it means you must fully remove an older eSIM in order to install a new one.
How to delete an old eSIM on your Google Pixel:
1. Open the Settings app
2. Select "Network & internet"
3. Choose "Mobile network"
4. Select the old eSIM you wish to delete
5. Choose "Delete SIM"
Once you have successfully deleted your old eSIM, re-attempt to install and activate your new aloSIM eSIM, and please contact our Support team if you're still having trouble.
Was this article helpful?
11 out of 75 found this helpful